Midwestern US 2010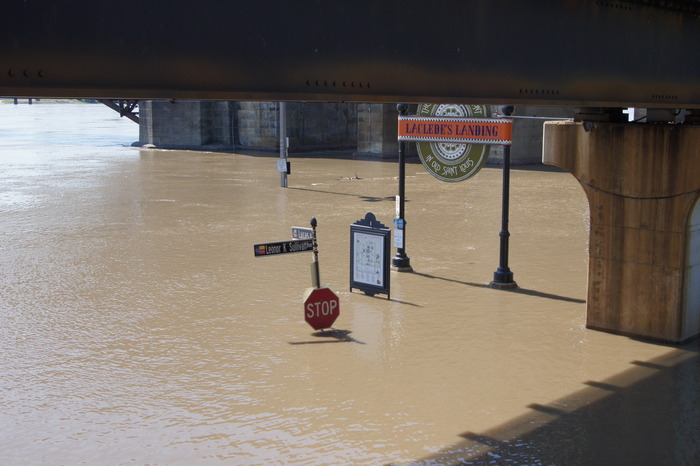 The Mississippi was up when we visited Saint Louis. This isn't really a flood yet, as it's still confined to the cobblestoned slope leading down to the water. Still, most of the Riverfront was temporarily Riverbottom.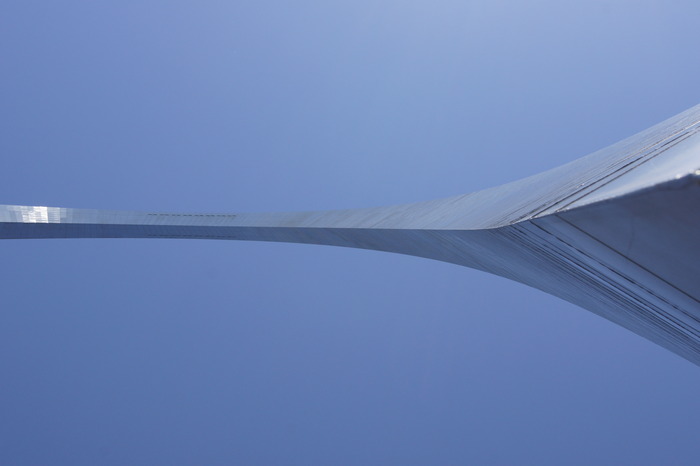 Obligatory visit to the Saint Louis Arch. The arch was designed in 1947 and built in 1965. It is made of stainless steel with poured concrete inside. There's a museum and gift shop underground underneath it, and from there you board a jittery elevator/tram to ride to the top. The top is 630 feet in the air (192 meters or equivilant to 60 stories). Some views from the arch are below.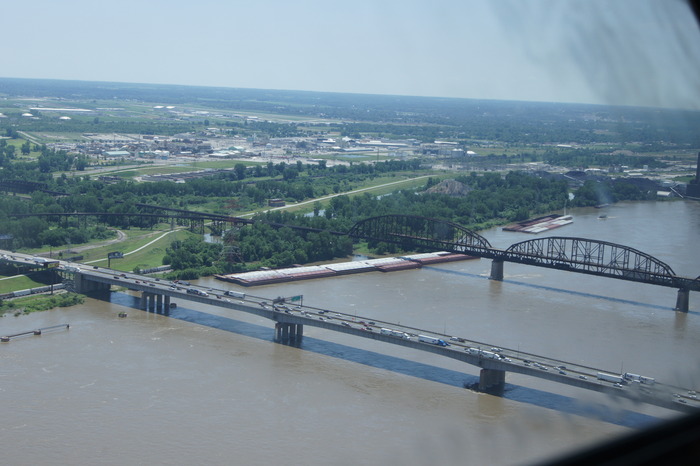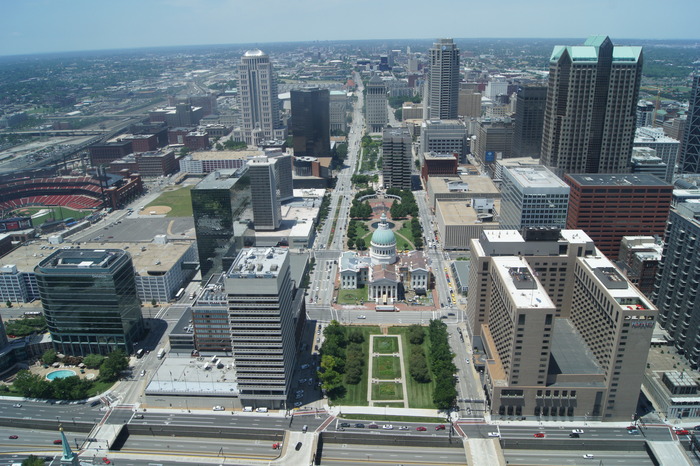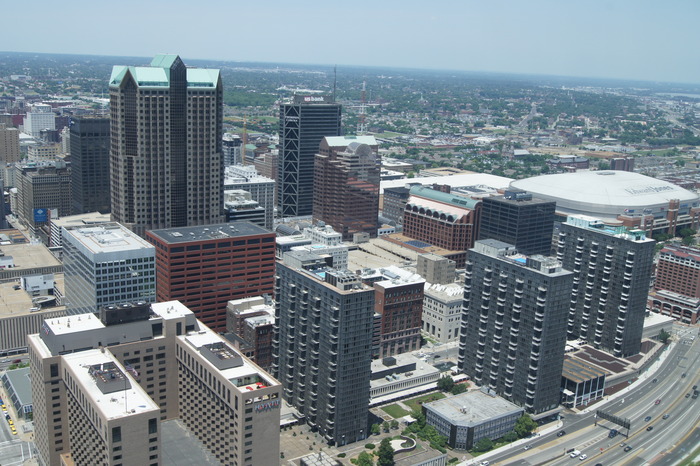 The kids thought the swimming pools on top of the buildings were pretty cool.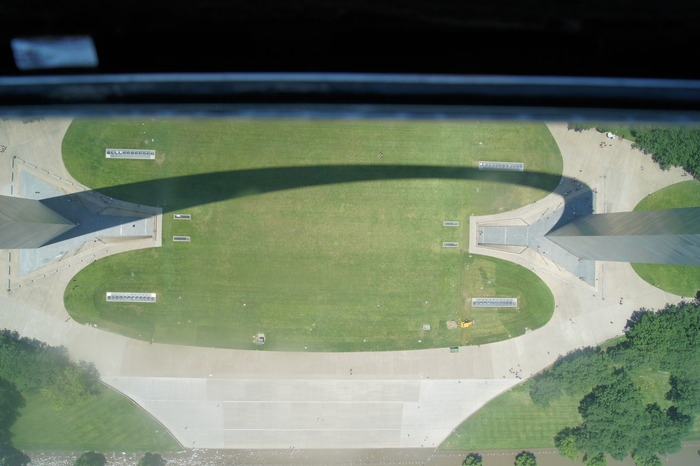 One of the girls pointed out that you could see the shadow of the arch on the ground below.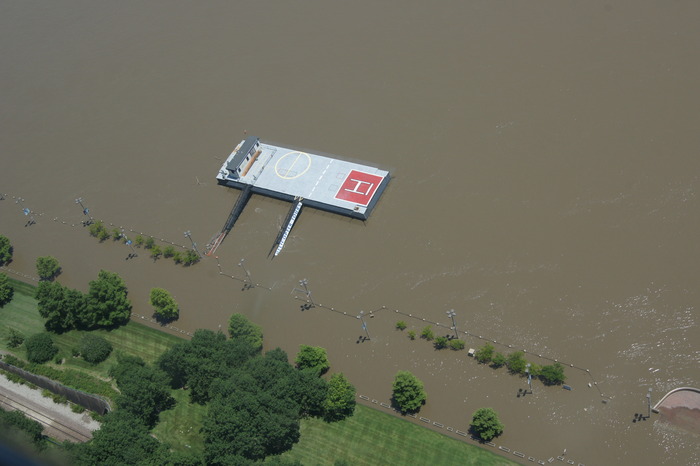 No helicopter rides today.
Last but not least, the City Museum. The City Museum is the brain child or demented dream of Bob Cassilly, who bought an empty shoe factory in 1993 and began to collect artists, junk that other people were throwing away, and, starting in 1997, visitors. The museum is a constantly-evolving art project that you can touch, play with, and play on.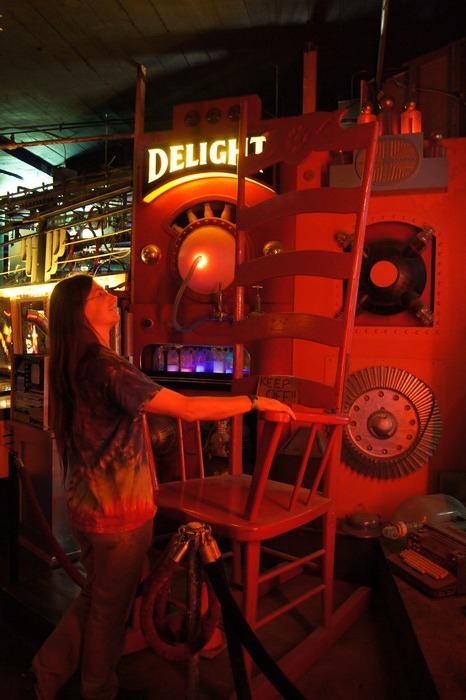 Eric, shortly after drinking from a bottle labeled Drink Me.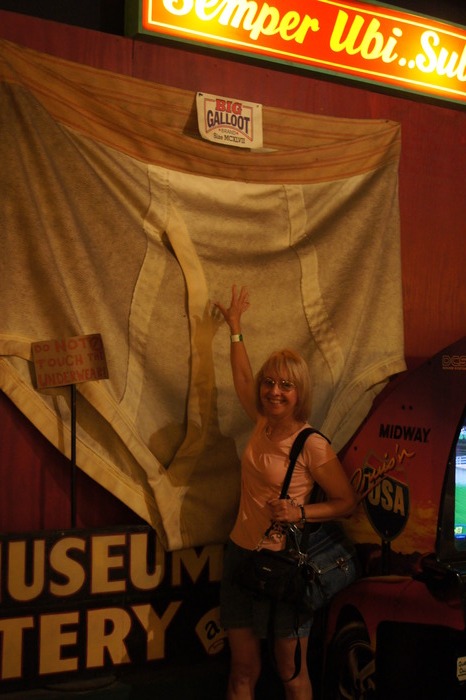 Undies, size X̄L. I'm still not sure how I talked my mom into posing for this shot.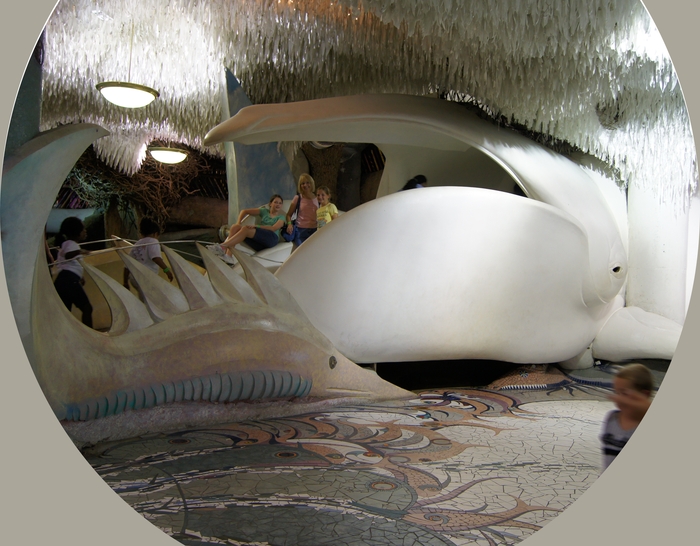 Mom, Jamie, and Hope getting eaten by a whale. They look pretty happy about it.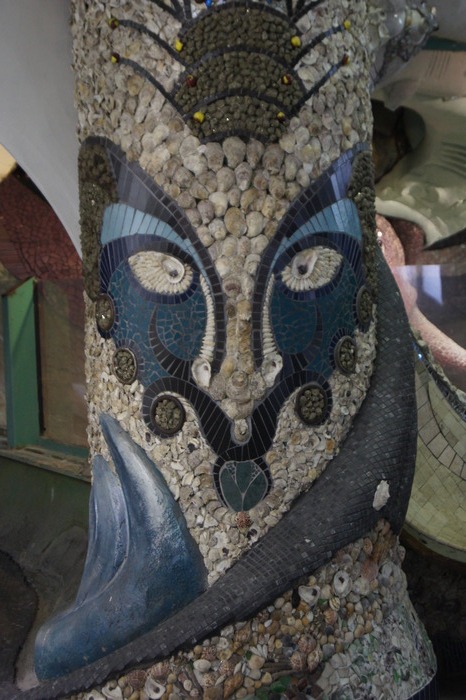 One of the many funky mosaics in the museum.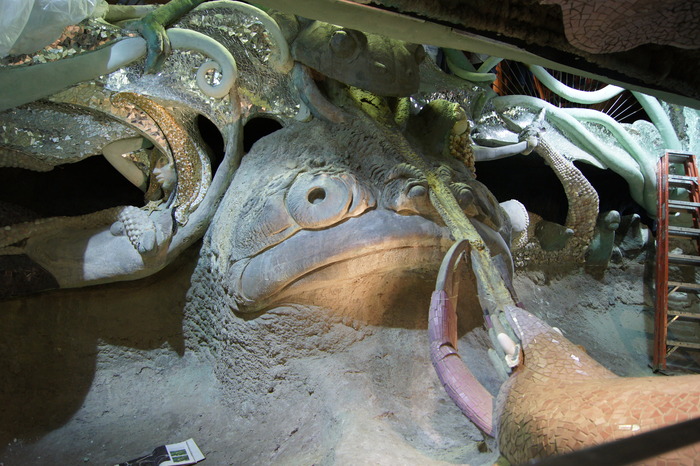 There's something fishy about this... Unlike most of the museum, the ladder is only for employees to climb on.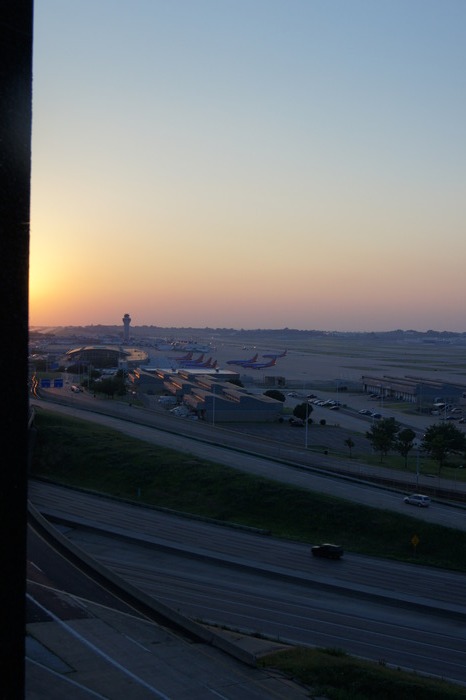 Sunset over the airplanes at the hotel.
---
Back to index