xmas2014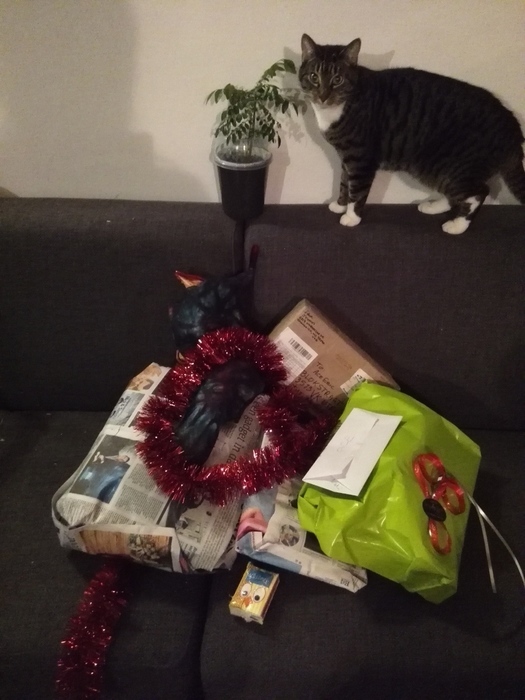 Christmas at our house. And our monkey-kitty was *totally* not going to eat the curry tree that is playing the role of Christmas tree in this picture. You may be wondering why there's a pack of tissues in our Christmas gifts. This is because it's a gift for Wort, who thinks a pack of tissues is da best cat toy evah.
Comment: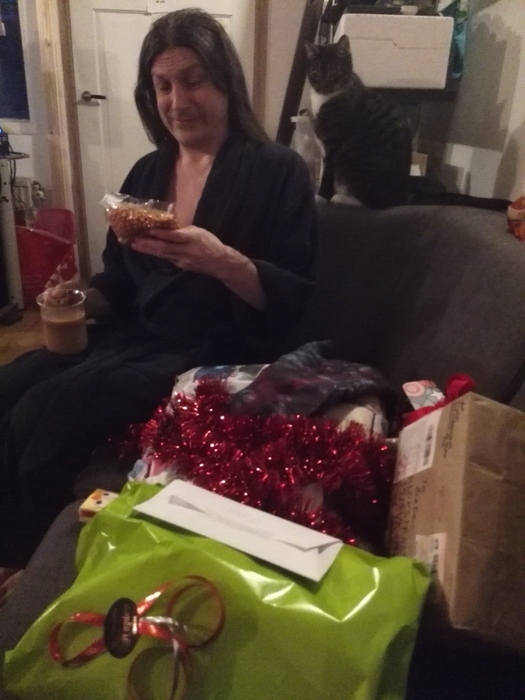 Eric pulling the traditional Christmas snacks from his stocking - namely, weird items from the Asian market, in this case spicy chickpeas. Wort is reminding Eric that cats like spicy chickpeas.
Comment: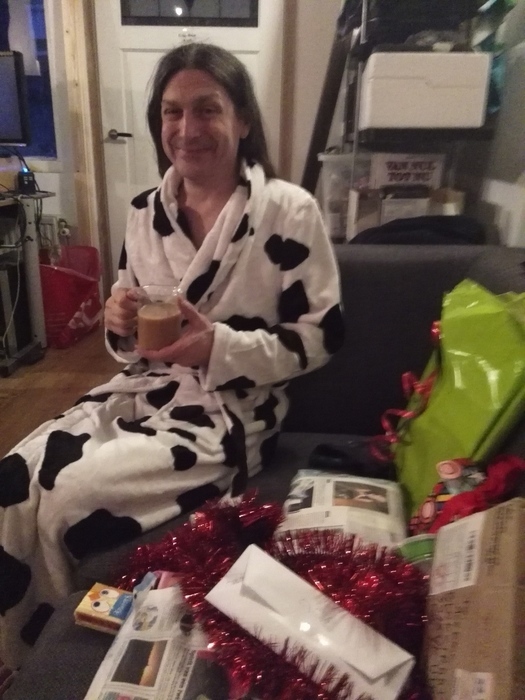 Eric wearing one of his Christmas presents. Now he should have no trouble finding his bathrobe at the sauna!
Comment: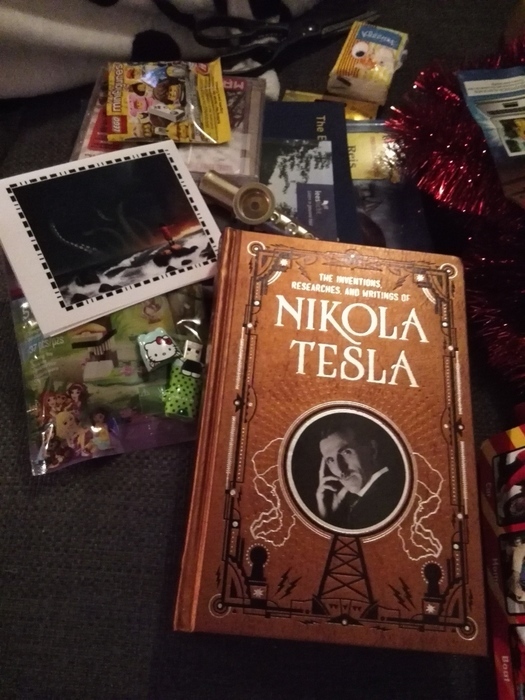 Eric got me a package of chocolates decorated with candy Amanita muscaria. Presumably this is not intended to represent the ingredients in the filling.
Comment: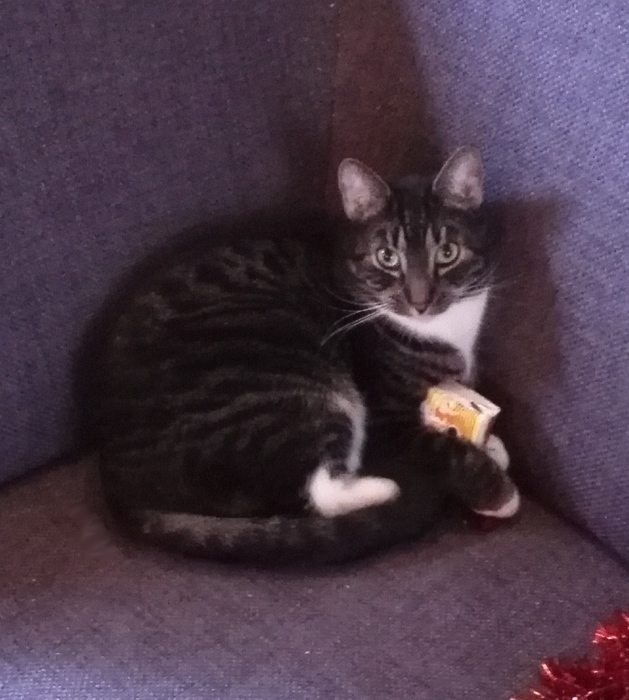 Thank you Santa Paws! I luv my package of tissues.
Comment:
---
Back to index
Due to spam comments, links are not allowed. If you want to post a link, email your comment to me.